FSIC American Innovation and Opportunity Fund (AIOF)
Officers and Staff

Kevin B. Kimble, Esq.
Co-Founder and CEO | AIOF
Mr. Kimble is a 25-year veteran of Capital Hill and has held positions as chief of staff for a senior member of congress and chief lobbyist for one of the nation's largest financial services firms. As current DC Bureau Chief for the national chapter of the Southern Christian Leadership Conference (SCLC), Kevin has unparalleled access to minority communities and civic leaders around the country. He is routinely called upon and advises members of congress on policy and legislative issues and has been asked to speak to state and local government and testify at hearings.
He is a subject matter expert on economic inclusion, economic innovation, community development and policy strategy. As a seasoned economic innovator and business development strategist Mr. Kimble created the nonbank charter and has devised many other dynamic solutions to problems in the modern economy. Mr. Kimble routinely advises elected officials at the federal, state and local levels. He also advises national organizations and community groups on these policies and has been featured in numerous media outlets.
As Chief of Staff/Counsel for Congressman Charles Gonzales in Washington, DC for 10 years Mr. Kimble was required to develop, implement, and lead multiple complex projects such as the San Antonio Airport International Status adoption, the major financial reform initiative to merge the Bank Insurance Fund (BIF) and Savings Association Insurance Fund (SAIF), Glass-Steagall reform, and the Bankruptcy reform of 2005. Additionally, he served as Congressman Gonzales' council for both Election Challenges and the Healthcare Subcommittee for Small Businesses.
Mr. Kimble has previously counseled and currently sits on the advisory boards of multiple financial services start up organizations and is well positioned to act as their voice in congress and with key regulatory agencies. He has access to many of congresses trusted advisors and a network of individuals in important financial services agencies in DC and around the country. Kevin has been published in numerous magazines and newspapers and is routinely a guest on several national radio shows.

Brady J. Buckner
Co-Founder and President | AIOF
Seasoned Financial Services and professional Business Development expert Brady J. Buckner has over 25 years of experience and success in consulting and relationship management. Mr. Buckner is adept at building and managing relationships with clients and stakeholders across many industries and all levels of business.
Formerly, he has acted as the VP of Sales and Marketing for Alliance Capital, an Investment Analyst with the Consulting Group at Smith Barney, an Account Executive with CIBC Oppenheimer, a Senior Financial Sales Consultant with PNC Bank, and an RIA Administrator with Pacific West Financial. Brady is currently the President for AIOF and is responsible for helping to manage the organizations complex network of multi-cultural projects and relationships.
Mr. Buckner joined the Financial Services Innovation Coalition in 2013 and subsequently formed AIOF with Mr. Kimble to better serve some of the poorest communities in American by directly implementing solutions developed by FSIC. Brady believes strongly in AIOF's mission and hopes to have a significant role in solving some of the most serious economic issues that face our country today.

Leslie Anderson
Executive Director | Jewish Community Relations Council
Leslie Anderson is the Social Action Committee Chair at Temple Kehillat Chaim in Roswell, GA, where she has been active in supporting the Temple's goals of eradicating hunger and homelessness in her community. Leslie has been active at TKC since her youngest daughter started preschool there in 2011 but joined the Board of Trustees two year ago and is starting another two-year term. As the Social Action Committee Chair, Leslie represents TKC at the Atlanta JCRC meetings and is a member of FLAG (Faith Leaders for Access in Georgia), an interfaith healthcare expansion advocacy group. She has a long history of community service that has included being a co-chair for the Gannett Corporation's volunteer and community service board, being a volunteer and supervisor for Court Appointed Special Advocates (CASA) for abused and neglected children, and serving as a mentor and leader for various afterschool activities for at-risk children for many years.
Professionally, Leslie earned her BA in Journalism in 1993 at Arizona State University, then moved to Arlington, Virginia, to work at Gannett/USA Today. While there, she decided to pursue a MA in Psychology at Argosy University. Since 1999, Leslie has largely worked in community-based mental health at residential settings for court-referred youth or with populations with severe mental illness and substance abuse disorders. She has worked in New York, Virginia and Atlanta and currently does psychological assessments and reports primary for immigration cases and immigrant youth. She is also the co-owner of A Mindful Child, a holistic wellness program for children and families with an emphasis on underserved populations. She is married with four children.

Pierre Bagley
Creative Executive | Writer-Producer-Director
Pierre Bagley's motion picture, television and entertainment career began as a minimum wage, affirmative action, work-study job in broadcast TV, while attending Arizona State University as a Pre-Med student. Serendipity, (and God) would soon intervene to assist him in realizing his true calling to be a teller of stories… He would never look back.
Currently living in Bordeaux, France, Pierre is developing numerous film and television projects, while also consulting for an eclectic group of clients including civil human rights icon, Congressman John Lewis, and Gensler, the world's largest design and architectural firm.
In 2014, Washington DC Mayor Vincent C. Gray appointed Producer/Director Pierre Bagley to serve as the Director of the Office of Motion Picture and Television Development.
"Pierre brings more than 35 years of entertainment and media experience, which makes him a natural choice to lead the District's efforts to support content-related sustainability in the District of Columbia." -Mayor Gray
As a cabinet level executive, Bagley's responsibilities included initiating, implementing and managing operations and logistics of programs aimed at generating revenue and stimulating business and entertainment opportunities in the District.
Major accomplishments under his tenure:
• Recruited Pigmental Studios, a major animation production company with $270 Million in Production & Distribution Financing, to establish HQ in DC
• Co-authored and negotiated an unprecedented cooperative operating agreement with Viacom that will leverage BET Network's Studio and related facilities to increase media production activity, support job creation, and advance media education and workforce development in the District of Columbia.
• Developed Joint Venture with Central China Television (CCTV) for work force development, and co-production with US based producers
In 2012 Bagley produced, directed, and co-wrote the theatrically released motion picture "From the Rough", starring academy award nominees, Taraji P. Henson (Curious Case of Benjamin Button), Michael Clarke Duncan (The Green Mile), and British actor Tom Felton (Harry Potter). He guided the project from development to production in less than six months and raised nearly $7.5 million in equity to complete the film. The movie, which is inspired by the remarkable true story of the first female head coach of an NCAA Division I men's golf team, was released in theaters in early 2014. Other recent projects include two critically-acclaimed documentaries, "A Legacy of Leadership" hosted by Sidney Poitier and "LAPD: Transforming the Dream" commissioned by former LAPD Police Chief, and former NYPD Commissioner, William H. Bratton.
Prior to his feature film work, Bagley was president, and producer for First Tuesday Productions, which he founded in 1981 and ran for nearly three decades. First Tuesday garnered a national reputation for creating captivating works of art in the multi-dimensional mediums of film and video. Diverse and eclectic clientele ranged from TIME Inc. and Muhammad Ali to Neiman Marcus and Oprah Winfrey. His company also was tasked by major institutions such as, the National Urban League, Toyota Motor Company, National Association of Black Journalists, The Trammell Crow Companies, and Anheuser Busch to lend its unique creative perspective and consistent production execution.
First Tuesday was the exclusive production company for the Dallas Market Center, creating programming for the fashion and design industries. Bagley also created the Dallas Market Center Television network, which encompassed the 10-million-square-foot complex and the surrounding major hotels, providing 24-hour TV industry-specific programming.
He began his career in the media industry by co-founding the Phoenix Video Center, one of the nation's first independent production and post-production facilities, which serviced the Arizona/California market. Commercial clients included ABC, Jack-in-the-Box, Wal-Mart, CBS and ABC Television Networks, Footlocker, Proctor & Gamble and the Chrysler Corporation, among many others.
Bagley has a deep passion for service and is extensively involved in community affairs. He is a founder of VISIONARIES 100, a former board member of the USA FILM FESTIVAL, an alumnus of LEADERSHIP DALLAS, a former advisor for the SAVE THE CHILDREN FOUNDATION and is on the Advisory Board of THE PLAYWRIGHTS' PROJECT INC. He served a 12-year stint as Chairman of the Board of Trustees of the ART INSTITUTE OF DALLAS, with annual revenues of over 25 million dollars. He is also a founding board member of DIFFA (DESIGN INDUSTRY FOUNDATION FOR AIDS), and the New York chapter of the NATIONAL ACADEMY OF TELEVISION ARTS AND SCIENCES.

Steven E. Bullock, Esq.
Attorney | Bullock Law Offices
Steven E. Bullock is a native Californian; He attended Howard University School of Business and received a BBA in Business Finance, He also attended Howard University School of Law where he received his Juris Doctor Degree. Steven E. Bullock has over 20 years of experience practicing law. Mr. Bullock has been in private practice for the past twenty years. Practicing in the areas of Civil and Criminal Litigation, including but limited to: personal injury, medical malpractice, and entertainment/corporate/business litigation. He has worked as an Assistant Corporation Counsel (now Attorney General) for the Mayor of The District of Columbia in the finance division as Bond Counsel; and as in – house counsel for the Calvert Group, a mutual fund investment company located in Bethesda, Maryland.
Additionally, Mr. Bullock has counseled and advised many businesses in its corporate/business affairs and has an extensive experience in developing small businesses and business relationships. He has lectured at several business incubator groups throughout the country, providing invaluable information to up and coming new businesses. He serves as counsel to television and film production companies providing advice and counsel on various aspect of the entertainment business. He served as an adjunct professor at the Howard University School of Law teaching Entrepreneurship Law & Policy. He is married to Andrea Carroll Bullock and has two daughters, Symone and Sydney.

G. Michael Flores
CEO | Bretton Woods, Inc.

G. Michael Flores, CEO of Bretton Woods, Inc., is a consultant and researcher who has studied financial services companies and consumer credit in general for close to 40 years, with a particular focus on "alternative" credit programs for the last 10 years.
He has written and published research papers on consumer credit in the United States and the United Kingdom, as well as papers on payments, including general-purpose reloadable and payroll prepaid cards. Based on these studies, he has testified before five House and Senate subcommittees and spoken to industry groups. He has also authored articles for industry publications.  He is currently conducting research for a book on the impact of artificial intelligence and robotics not only in financial services but also on human culture in general.
He is a faculty member with Pacific Coast Banking School at the University of Washington in Seattle where he teaches "Retail Banking in the 21st Century" and a graduate of the University of Notre Dame.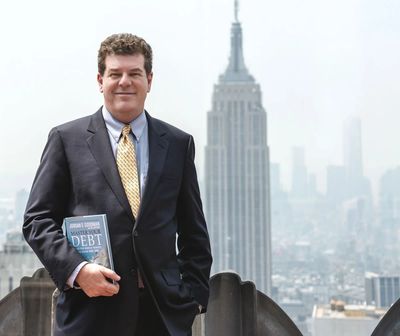 Jordan Goodman
Host | The Money Answers Radio Show
Jordan Goodman has spent the past 40 years focused on one mission: to help Americans do better with their money. In a career spanning newspapers, magazines, books, radio, television, live events, teleseminars, and the Internet (www.moneyanswers.com), he has helped millions of people to solve their financial problems and realize their financial dreams.
An honors graduate of Amherst College, Jordan had just received his masters degree from the Columbia University School of Journalism in 1977 when he launched an award-winning, consumer-oriented newspaper insert, INFO, which reached 4 million readers every week. That early foray into consumer journalism soon led to an 18-year stint at MONEY, the foremost personal-finance magazine in the U.S., where Jordan reported and wrote on every aspect of personal finance. During his tenure at MONEY, he also became a regular presence on radio and television programs around the country. When Jane Pauley and Bryant Gumbel of the "Today Show" wanted to refute some of the more dubious strategies of financial guru Charles Givens in 1986, it was Jordan they asked to face down Givens. When Ted Koppel needed a financial expert to explain to "Nightline" viewers the implications of the stock-market crash of October 19, 1987, it was Jordan to whom he turned.
While at MONEY, Jordan also began to write the first of his 14 highly acclaimed books on personal finance. The Barron's Dictionary of Finance and Investment Terms (1984), which Jordan co-authored with John Downes, has been translated into Spanish, German, Russian, Japanese, and Chinese, and has sold over 3 million copies worldwide. Now in its tenth edition, it is considered a classic in its field and a staple on the syllabi of college personal-finance and business courses, MBA classes, and securities training seminars.
It's been 20 years since Jordan, in such demand as a keynote speaker, author, and guest expert on radio and television, left MONEY to focus on independent projects. He is the host of the weekly national Money Answers Radio Show which appears on the online VoiceAmerica Business Radio Network at www.voiceamerica.com. Once or more each week, he appears as a commentator on major TV news networks such as CNN, CBS, ABC, Fox News Network and Fox Business Network. During frequent trips around the country, he is a guest on local and regional radio and TV stations as well as a keynote speaker for such diverse audiences as the military, corporate employees, college students, and trade association members. He also participates in non-profit personal-finance-literacy programs such as those sponsored by the Jump$tart Coalition. And virtually every day, often several times a day, from a microphone on the desk in his home office, he speaks to millions of listeners through his regular guest appearances on countless radio shows. These include such prominent programs as "Sunday Morning Magazine" on KMOX that reaches numerous Midwestern states (and on which he has appeared for since 1983) and WGN in Chicago with Steve Cochran (10 years).
Along the way, Jordan also has reached vast national audiences as a weekly commentator on CNN's "Business Day" for 3 years; on Public Radio International's "Marketplace Morning Report" weekly for 6 years; on the Mutual Broadcasting System's "America in the Morning" daily for 8 years; and as a guest expert on NBC-TV's "News at Sunrise" weekly for 9 years.
The son of a father who was a political-science professor for 32 years at the Ivy League's Brown University, and a mother who was a dedicated community-service leader in Providence, Rhode Island, Jordan early on melded his father's focus on world events with his mother's emphasis on serving others. His parents' formative influences, combined with his firsthand experience of a traumatic family financial crisis when he was a teenager, in large measure explain both the career path he has pursued with such passion and the reasons why he is today widely known as "America's Money Answers Man."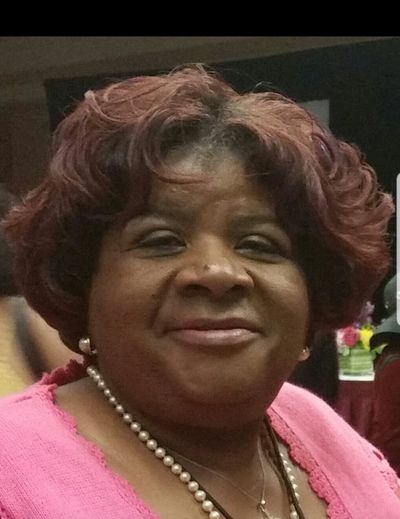 Ophelia Gould-Faison
Commissioner, Town of Littleton, NC
 Ms. Ophelia Gould-Faison is a lifelong resident of Littleton, NC and the daughter of the Late William and Sabina Gould.  She is the mother of two adult daughters, two sons-in-laws and six grandchildren. Ms. Gould-Faison is an alumna of the former McIver High School in Littleton and of North Carolina Central University, Durham, NC. She is a retired educator of the Halifax County Public School District, Halifax, NC. 
Ms. Gould-Faison holds membership with the Oak Grove Baptist Church in Littleton, NC, a Life Member of Alpha Kappa Alpha Sorority, Inc., Charter Member and Chair of Roanoke Valley(NC)-Southern Christian Leadership Conference, a member of the Halifax County Branch of NAACP.
Ms. Gould-Faison's community service includes Chair of M.L.K. National Holiday Celebration sponsored by Oak Grove Baptist Church Ministries/Littleton, Organize Voter Education & Voter Registration Forums in various Halifax County Communities, Chair of Littleton #1 Precinct of the Halifax County Democratic Party, a Charter Member and Board Secretary of the Ella Baker Educational Project of N.C.,  a Sarah Keys Evans Plaza Project member, and presently serves as an elected official as a Littleton Town Commissioner.  
Ms. Gould-Faison holds membership with the Oak Grove Baptist Church in Littleton, NC, a Life Member of Alpha Kappa Alpha Sorority, Inc., Charter Member and Chair of Roanoke Valley(NC)-Southern Christian Leadership Conference, a member of the Halifax County Branch of NAACP
Ms. Gould-Faison's recognition and community awards include 2005-2006 Teacher of The Year at McIver Elementary School, 2017 Local African-American Hero Award/Halifax Community College Weldon, NC, and 2019 Hidden Figure/ Kappa Iota Omega Chapter of Alpha Kappa Alpha Sorority, Inc.   
Ms. Gould-Faison enjoys spending time with her grandchildren, family, friends and fishing. Her favorite quotes are "What are you doing for others?" –Rev. Dr. Martin L. King, Jr. and "If not us, then who? If not now, then when?"— Congressman John Lewis.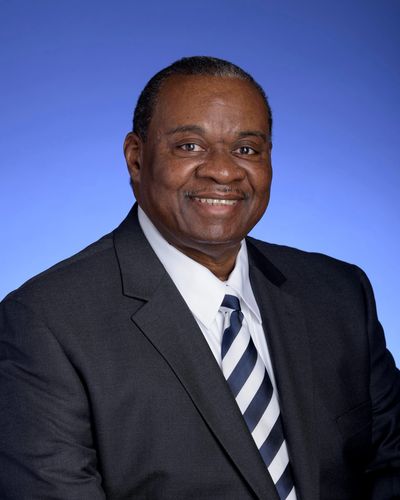 Yusuf Hakeem
Representative, 28th District | Tennessee State Legislature
Representative Hakeem is a native of Chattanooga, a graduate of Howard High School, Chattanooga State Community College, and the University of Tennessee at Chattanooga. Over thirty-five years ago, Representative Hakeem first began his commitment to public service serving on the Hamilton County School Board from 1981 to 1990. In addition, Representative Hakeem also served on the Chattanooga City Council from 1990 to 2006 and on the State of Tennessee Board of Probation and Parole from 2006 to 2013. Following his tenure from the State of Tennessee Board of Probation and Parole, he once again served on the Chattanooga City Council from 2013 to 2017. During his time as Councilman for District 9, Representative Hakeem founded the Chattanooga Youth Council, now renamed as the Mayor's Youth Council. In 2018, following his endorsement by retiring State Representative JoAnne Favors, Yusuf Hakeem won the contested Democratic Primary and the District 28 General Election. On January 8th, 2019 Representative Hakeem was sworn into the Tennessee House of Representatives.
In keeping with his deep commitment to public service and community involvement, and prior to being elected as a State Representative, Representative Hakeem served as a board member and chairman to multiple organizations including: the Fortwood Center, Senter School, the Chattanooga Community Impact Fund, Kirby Day Care Center, Scenic Land School, Moccasin Bend National Park, the Chattanooga Challenger Space Center, Post Board Chairman of the Henry Branch YMCA, Chattanooga-Hamilton County Railroad Authority, Chattanooga Downtown Redevelopment Corporation, Chairman of the Chattanooga-Hamilton County North Georgia Transportation Planning Organization, Tennessee Human rights Commission, Chattanooga NAACP, and the Chattanooga Neighborhood Enterprise.
Representative Yusuf Hakeem is a member of the Commerce Committee, the Local Committee, the Banking & Investments Subcommittee, Property & Planning Subcommittee, and the Select Ethics Committee. He currently serves as the Chairman to the Bessie Smith Cultural Center.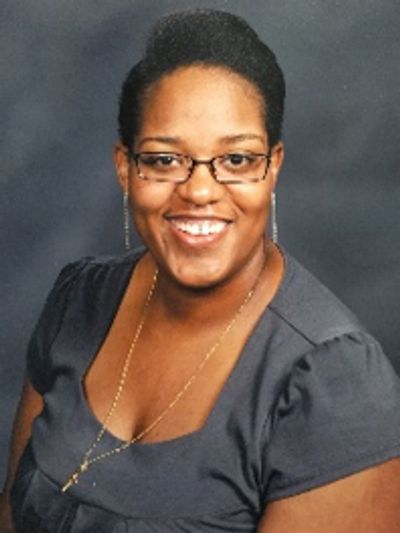 Czarina Harris
President & CEO | The Note Firm
"If rental properties are such great investments, why do most landlords still go to work every morning?" Czarina with her investment company, The Note Firm, provides a unique answer to this question by helping investors "become the bank" by investing in mortgage notes. In addition to providing Loan Sale Advisory for million-dollar portfolios through The Note Firm, Czarina was featured as a speaker for 3 sessions and on 2 panels at the Note Expo 2016, serves as Director of Curriculum for an 8-figure training company, and recently lobbied the "weirdos" in Congress. (C'mon, you know they're a little strange). A published author, speaker, and investor, she is the note industry's most sought-after consultant for investors and business owners alike. For fun, she hosts a podcast called Note Inc, finds new ways to avoid speeding tickets, enjoys Jamaican food and watching Korean soap operas.

Leroy Jones, Jr.
President | High Point Analytics & Consulting Group

Mr. Leroy Jones, Jr. is the President of High Point Analytics & Consulting Group (HPACG). HPACG is an advisory group focused on helping our clients better understand and manage risk.  We advise decision makers with both for-profit and non-profit businesses, community organizations, and educational organizations.
Mr. Jones has successful career in Washington, D.C., as both an entrepreneur and as a legislative aide in both the United States Senate and the United States House of Representatives giving him the unique experience of working on both sides of Capitol Hill. Shortly after leaving the "Hill", he accepted a political appointment to work at the White House for President William J. Clinton.
Born and raised in North Carolina, he is a graduate of North Carolina Central University, and Howard University School of Law. He is serves as the Co-Chair of the "Leading Ladies of Richmond Virginia Brunch" Advisory Committee. He is also a member of Kappa Alpha Psi Fraternity, Inc., and the proud father of two children—a son and a daughter.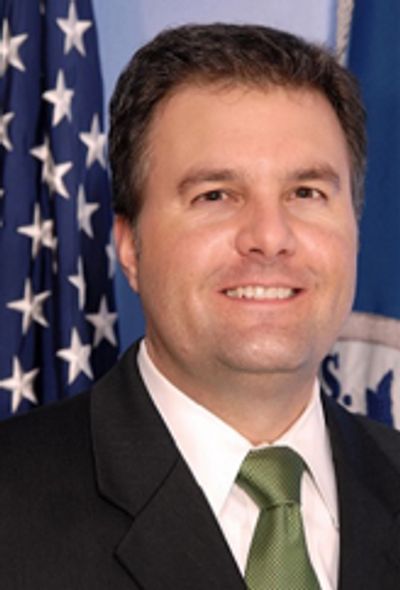 Steve Lenkart
CEO | Government Executives International
Steve Lenkart brings more than 25 years of government, non-profit and private sector experience leading organizations to success. He possesses an invaluable combination of executive, advocacy and government affairs expertise to generate opportunities for clients as they seek to shape a national presence, build alliances or engage in new market space. Mr. Lenkart employs sophisticated operating solutions to translate the language of government into strengthened value propositions to secure the domestic and global impacts of organizations, products and services.
Mr. Lenkart held senior leadership appointments under Democratic and Republican presidential administrations, and maintains strong bipartisan relationships with the U.S. Congress. Mr. Lenkart most recently served in the Obama administration as the Executive Director of the U.S. Merit Systems Protection Board (MSPB), an agency charged with enforcing merit system laws and best practices that govern executive branch management of two million federal employees.

Charles E. McCollum, Sr.
President | Southern Christian Leadership Conference Roanoke Valley
Dr. McCollum is a celebrated systematic theologian, prolific gospel preacher, renown lecturer, recording artist and senior pastor of the Oak Grove Baptist Church PromiseLand Ministries.
Dr. McCollum co-founded and is president of the Eastern Carolina Christian College and Seminary in Roanoke Rapids, NC. He was most recently selected to serve as the Chair of the Halifax County Sheriff's Advisory Board.
Dr. McCollum is a retiree with the Virginia Department of Correctional Education after 32 years of service as an Adult Basic Education teacher and Transition Specialist. An avid civil rights leader and activist, Dr. McCollum is a foundering member and president of the Roanoke Valley (North Carolina) Southern Christian Leadership Conference (RV (NC) SCLC).
In collaboration with Fueling US Forward: "Opportunity and Achievement Through Innovation," and Pike Electric/Energy: "Careers That Power Innovation", Dr. McCollum continues to take the lead in providing educational opportunities, training, use of technology, and employment to empower rural Halifax County economically.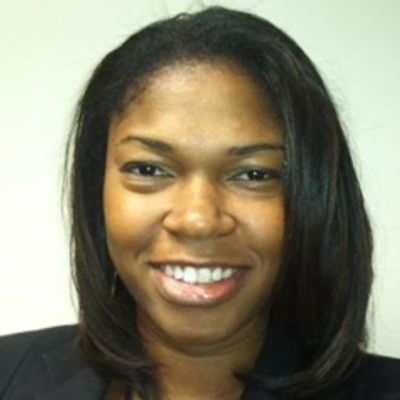 Rosemary Morgan
Principal |Truss Consultants
Rosemary provides proposal management and technical writing support to various Federal government contractors. As a certified Project Management Professional (PMP) she has experience responding to solicitations for multiple agencies to include CBP, DHS, DOL, DOD, DOI, DOJ, DOS, DHHS, NASA, NGA, USDA, VA, and a host of others.
As a former Vice President of Hammerman and Gainer, she was recognized for developing lasting relationships with large corporations as well as engaging white house official in the Naval acquisition process improvement initiative.
Specialties: Proposal management, proposal writing, proposal editing, technical writing, business development, capture management, and proposal education and training.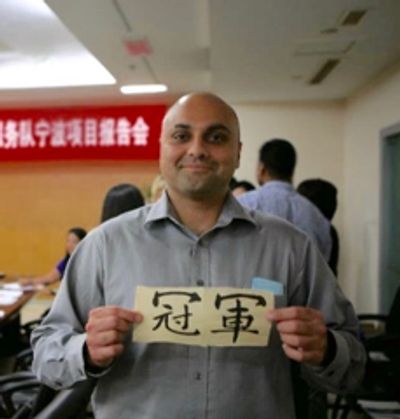 Neil Sahota
Artificial Intelligence (AI) Advisor | United Nations (UN)
Neil Sahota (萨冠军) is an IBM Master Inventor, United Nations (UN) Artificial Intelligence (AI) subject matter expert, and Professor at UC Irvine. With 20+ years of business experience, he works with clients and business partners to create next generation products/solutions powered by AI. His work experience spans multiple industries including legal services, healthcare, life sciences, retail, travel and transportation, energy and utilities, automotive, telecommunications, media/communication, and government. Moreover, Neil is one of the few people selected for IBM's Corporate Service Corps leadership program that pairs leaders with NGOs to perform community-driven economic development projects. For his assignment, Neil lived and worked in Ningbo, China where he partnered with Chinese corporate CEOs to create a leadership development program.
In addition, Neil partners with entrepreneurs to define their products, establish their target markets, and structure their companies. He is a member of several investor groups like the Tech Coast Angels and assists startups with investor funding. Neil also serves as a judge in various startup competitions and mentor in several incubator/accelerator programs.
He actively volunteers with nonprofits for event management, fund raising, grant reviews, and site visits. Neil is an active member of the UCI Alumni Association and serves on the Board of Directors for the Orange County Marathon, supporting their work with the OC Kids program in fighting childhood obesity.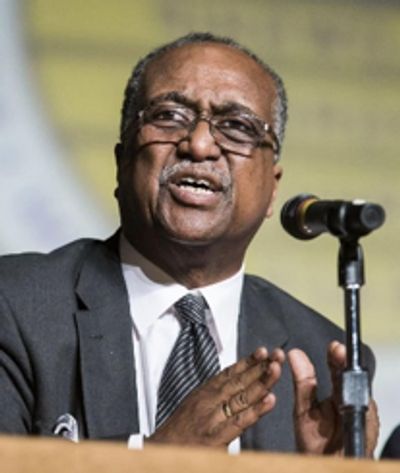 Dr. Charles Steele, Jr.
CEO | Southern Christian Leadership Conference
Charles Steele, Jr. was born on August 3, 1946, in Tuscaloosa , Alabama. He is CEO of the Southern Christian Leadership Conference (SCLC). Mr. Steele is a civil rights leaders first, using his constituency as a pulse to direct action and chapter development of public policies. His vision of a "national playing field" keeps him in touch with current issues and political fairness.
In 1985 Mr. Steele was elected to the Tuscaloosa City Council where he served two terms. His dedication to serving his constituents is evident through his many worthwhile and tangible accomplishments in Tuscaloosa County and West Alabama. During his tenure as City Councilman, he organized the Unity Day Scholarship Fund, The Tuscaloosa Police Athletic League, and secured funds to build the Bernice Washington Insight Center, a drug treatment center. He organized the Tuscaloosa Drug Task Force and after many years of relenting efforts, the Partners for a Drug free Tuscaloosa County (formerly Tuscaloosa Drug Task Force). During that time the partnership was awarded one million dollars. In 1994, Charles Steele, Jr. was elected to the Alabama State Senate. The Senator played key roles in recruiting not one, but several new plants in his district. He was instrumental in locating Tire and Wheel Assembly (T&WA) in Greene County, H&H (truck beds) in Perry County and Greenco Dimensions, Inc. (drum sticks) in Greene County. He also sponsored a non-traditional educational program with Robert Townsend of Hollywood, California for the youth of his district. Additionally, he recruited the Rosa Parks movie to Alabama, where he served as a consultant to the production of the $7 million CBS movie project.
He was serving his third terms as Senator before resigning to become the National Vice President of the SCLC, the Atlanta based organization founded by Dr. Martin Luther King, Jr. In October 2000, Charles Steele was elected as a Senate Member of the High Chamber (U. S. Parliamentary Group) of the International States Parliament for Safety and Peace. The International Parliament nominated Mr. Steele to the Ministry of American Affairs on the 15th of March 2001. Charles Steele graduated from Druid High in Tuscaloosa, Alabama and attended college at Mississippi Valley State University and Oakland University. He received his bachelor's degree from American International University at the Paramaribo Suriname, South America Campus. He holds an Honorary Doctor of Humane Letters Degree from the prestigious Stillman College in Tuscaloosa, Alabama, an Honorary Doctorate of Christian Education from the F. T. Bozeman School of Ministry and Global Evangelical Christian College of Louisiana, and an Honorary Doctorate from American International University at the Paramaribo Suriname, South America Campus.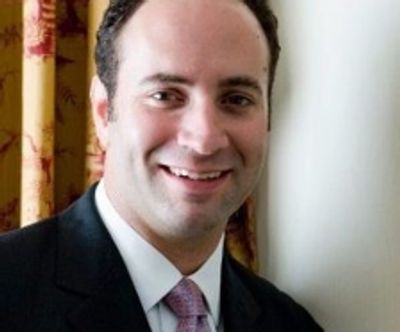 Alberto Tarajano
President and Trustee | Custos Fiduciary Services
Mr. Tarajano is an executive with more than twenty years of experience as a lender, finance specialist, operator, board member, and consultant. Currently Mr. Tarajano is the principal at PartnerFunding, a small business lending advisory firm and President of Custos Fiduciary Services, a fiduciary services firm focused on ERISA-regulated trustee services. Prior to that, Mr. Tarajano was co-founder and Chief Operating Officer of Access Personal Finance a consumer lending technology startup offering loans and financial education as an employee benefit. Mr. Tarajano currently serves as a board member and was a vice-president at the Pala Group, an industrial construction and refinery services firm where he held executive roles as a financial officer, operations, corporate and business development. While at Pala, Mr. Tarajano oversaw mergers and acquisitions and founded its Texas operations. Mr. Tarajano also served as an Analyst and Associate at BiscyaneAmericas Advisors, a boutique financial advisory firm focused on public and private Latin American business.
Mr. Tarajano served in leadership roles in community organizations dedicated to workplace safety and training such as the Association of Builders and Contractors and Alliance Safety Council as well as a frequent presenter at congressional roundtable discussions and financial industry events. He serves as an advisor to the Financial Services Innovation Coalition.
Mr. Tarajano received his BBA in Finance from the University of Miami (FL) and his MBA from the Owen Graduate School of Management at Vanderbilt University.

Donnetta Wells
CEO & Founder | Wellson Financial Group
Ms. Wells is the latest addition to the FSIC Advisory Board and brings over 20 years of experience in the financial services and lending industries.  She is the CEO and Founder of the Wellson Financial Group, a financial advisory and investment firm headquartered in Atlanta, GA.  As a former CRA officer for one of the largest consumer banks in the world, Ms. Wells brings a wealth of experience in fair and equitable lending practices in underserved FSIC AIOF Target communities.  She has been the architect of multiple non-bank lending programs around the county and is a volunteer board member of several nonprofit organizations working to improve the lives of underserved minority individuals and small business owners.